Putting words to work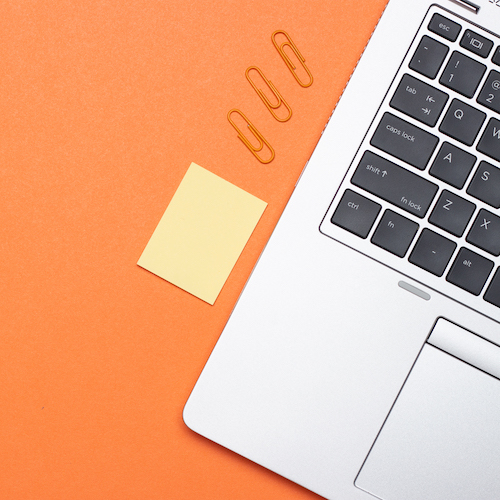 While many clients count on me for writing and design, some clients just need good copy for a blog post, brochure, newsletter, ad, or presentation. I've penned everything from assembly instructions to posters to speeches for executives.
I've written (or ghostwritten) articles for newspapers, association magazines, trade journals, and corporate publications.
From 1995 through 1997, I was both the book columnist and a humor columnist for The Pasadena Weekly. And I wrote more than 30 features and more than 100 advertorials for a variety of themed issues.
ENGAGING THE READER
There are no dull topics, just lazy writers. By understanding your target audience, I can adjust my approach and tone accordingly. It's all about hooking readers and holding their attention.
DELIVERING VALUE
Fluff is never enough. I want to reward readers for their time by educating, entertaining, or inspiring them. And that leads to the readers taking action, whether it's clicking a link or making a purchase.
FROM THE ARCHIVES
I enjoy writing about everything from dog food to civil engineering to fashion. Here are some of my favorite bits of copy:
Brides, it's never too soon to tell your mother where to go
Headline for an advertisement promoting mother-of-the-bride dresses
We think your language
Tagline for a translation services firm
Pins, Grins, and Fins!
Theme for a 1950s-themed bowling fundraiser
Taking nonprofits from mired to inspired
Tagline for a consultant who works with charities
Pop your hood now to avoid flipping your lid later
Headline for a Mazda dealership poster encouraging customers to schedule service before summer road trips
We kick clients in their assumptions
Tagline for a market research firm
Going to pot: fondue is so easy, any dip can do it!
Headline for an article about a fondue cookbook
Bodybuilder on the outside, science nerd on the inside
Tagline for an athlete who wrote a book on exercise physics
Blame it on Bulgari…
Headline for a jewelry store's "About" page. Read the dual bio here.
What will you say on your big day?
Tagline for a wedding vows website
We want to merry you!
Headline from a womenswear store's holiday card to customers
"…perfect for holding Martini glasses, making grand gestures, and waving to attractive strangers."
Jewelry designer's engineered quote for the press release announcing her new line of oversized cocktail rings